Skip Navigation
Website Accessibility

Party Packages for ages 14+
We offer a variety of birthday party packages for crafters age 14+. To see options for tweens and elementary age students, visit this page. To see options for younger crafters visit this page.

These party packages are great for older teens and adults. We have great options for wedding & bridal showers, baby showers, friend reunions, team-building gatherings, and holiday parties.

Each party package includes all the supplies needed to complete the chosen project, two hours of time in our party room, and a staff member on hand to teach the craft and help run the party. We anticipate each craft takes 60 to 90 minutes for a party group to complete, and the additional time may be used for gifts and refreshments.
Adult Party Packages start at $180, which covers up to 8 guests. This base price is due at the the time of booking, once your party date has been confirmed by Craft Habit. We currently have a maximum of 12 participants per party.


Complete the Party & Private Event Inquiry Form at the bottom of this page to learn more & start booking your party!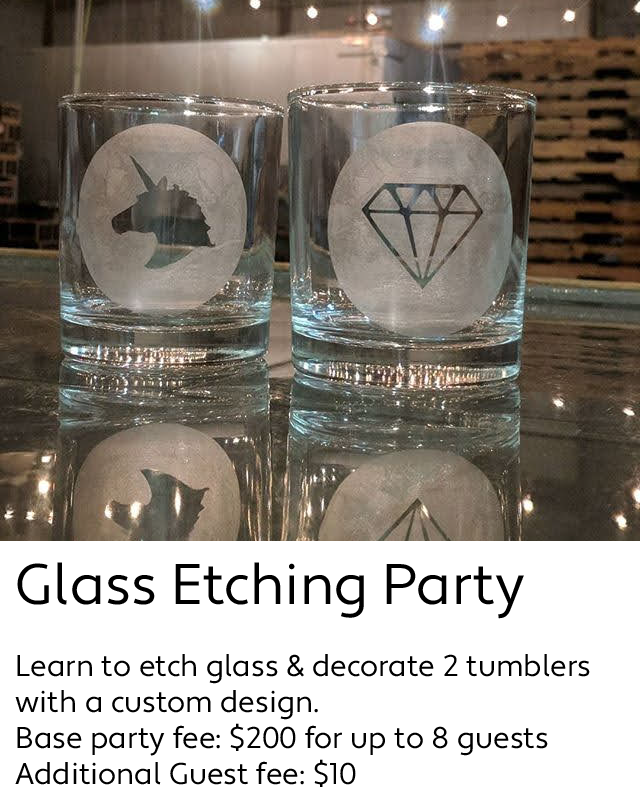 How to Book:
Step 1: Use our Private Events Reservation calendar to see what dates and times we have available, and secure your a slot for your private party with a $25 deposit. You can complete this deposit through our online checkout, or call 984-200-4530 during store hours to pay over the phone.
Reservation deposits are non-refundable, but will be applied to the cost of your party when your booking is confirmed.
Step 2: Submit the Party and Private Event Inquiry Form on this page
, so we will have details on your event, guests, and choice of crafts.

Step 3: Add crafthabitevents@gmail.com to your address book, so you won't miss communications from us regarding your event.
Party and Private Event Inquiry