Craft-A-Long - learn at home 4/21/20
How are you doing?
No, how are you REALLY doing? We are going a bit off here in the craft cave. When you work for years to create a place where people can come together to learn and share with each other, it's very hard to sit on your hands and NOT share and teach and learn. That's why we've decided to create a series of Craft-A-Long events on our Facebook page. These Facebook Live events will allow some of our teachers and staff to share techniques and skills while maintaining social distancing. and help everyone pass their time with a little more fun.
All of the events will take place at the stated times and can be accessed via the Facebook event link. Many are appropriate for children and teens as well as adults, and we will be adding more so please check back!
Need supplies? We will list needed supplies and any available kits in the description for each Craft-A-Long. We will be shipping orders out most days, so please order any kits as soon as you decide you are interested in a Craft-A-Long.
Remember-Crafting is more fun with a friend-share this event with a family member or friend who is also social distancing-you can learn something new, together!
Saturday April 25th, 2pm - 3pm
Are you finding that your comfy clothes are getting a lot of wearing? are they showing their age? Don't let tiny tears and stubborn stains keep you from the wearing your favorites, learn how to prolong the life of your clothes, and artfully embellish imperfections until they become the best part of your garment. Sarah will guide you through several techniques that you can use at home to turn imperfections into art.
You'll learn embroidery and Japanese boro stitching techniques to mend, reinforce, and add visual impact to your existing wardrobe. This includes basic hand-sewing techniques, how to create stitch patterns, and how to properly and beautifully reinforce clothing.
Sarah draws inspiration from these books:
Mending Matters by Katrina Rodabaugh, and Make + Mend by Jessica Marquez.
You'll want to have needles and thread, and a piece of clothing to work on.
Join the event here on Facebook!
See recordings of past Craft-A-Longs by clicking the images below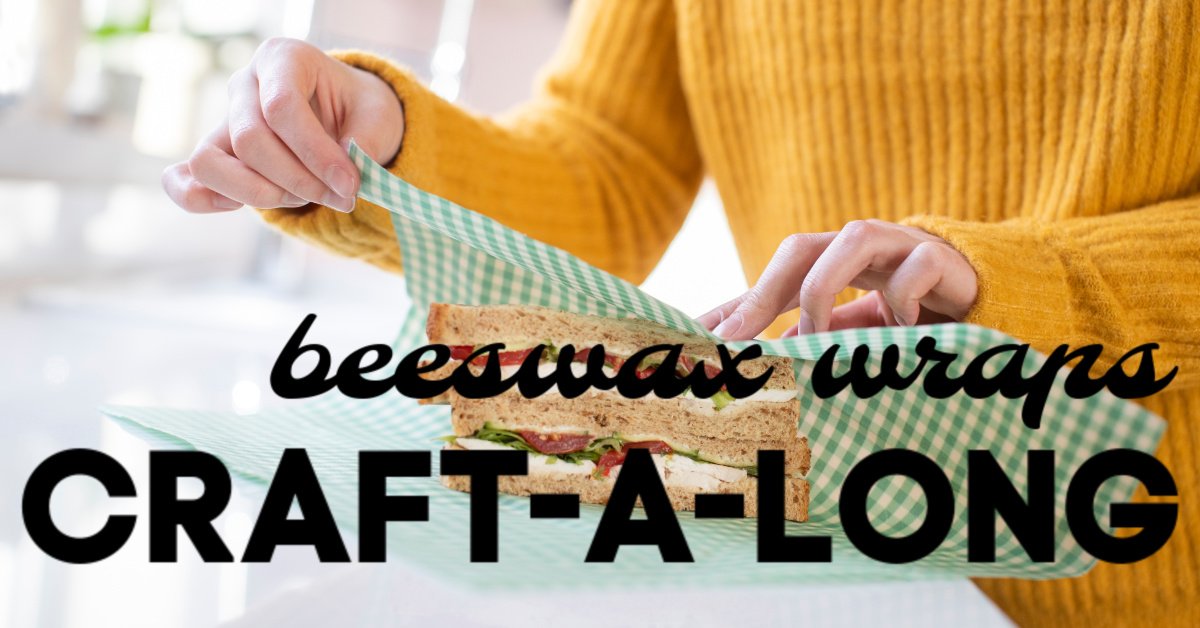 Face Mask Project Update 4/4/2020
NOTE- ALL mask kits are currently sold out!

We want to send an enormous virtual hug to everyone that has supported the Mask Maker Project in these last 2 years - whooops, I meant 2 weeks!!!
In just 2 weeks, you helped raise over $5000, which funded the purchase of 18,000 yards of elastic for masks, 2000 buttons to make button headbands, and a month's worth of materials for 3D printing filtered masks.
Our dedicated professional sewing shops are well on the way to meeting the goal of 20,000 masks for local hospitals. Our community of makers have scooped up over 150 mask-making kits to sew at home. With 25 masks per kit, that's over 4000 masks!
We have wrapped up the fundraiser, and have one final round of mask kits to distribute. You can get them online at edgeofurge.com and crafthabitraleigh.com, for just the cost of shipping.
The remaining money from our fundraiser is being donated to the American Sewing Guild- Raleigh chapter. This is a non-profit organization that brings sewists together socially, and for community projects. ASG-Raleigh organizes Sewing Acts of Kindness, a series of sewing events aimed at making and donating items of need to the community. This seemed like the perfect fit :)
Again, thank you thank you thank you! Hang in there, everybody. <3